SEBINE pretende favorecer la información, comunicación y cooperación entre sus miembros y de estos con el resto del mundo científico.
ACTUALIDAD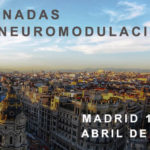 Madrid April 16-19, 2020
We are pleased to announce our upcoming Conference on Trauma and Neuromodulation. The 4-day conference takes place in Madrid, Spain and features Sebern Fisher, who will be presenting a 2-day workshop in English.
(más…)